Posted on December 29, 2010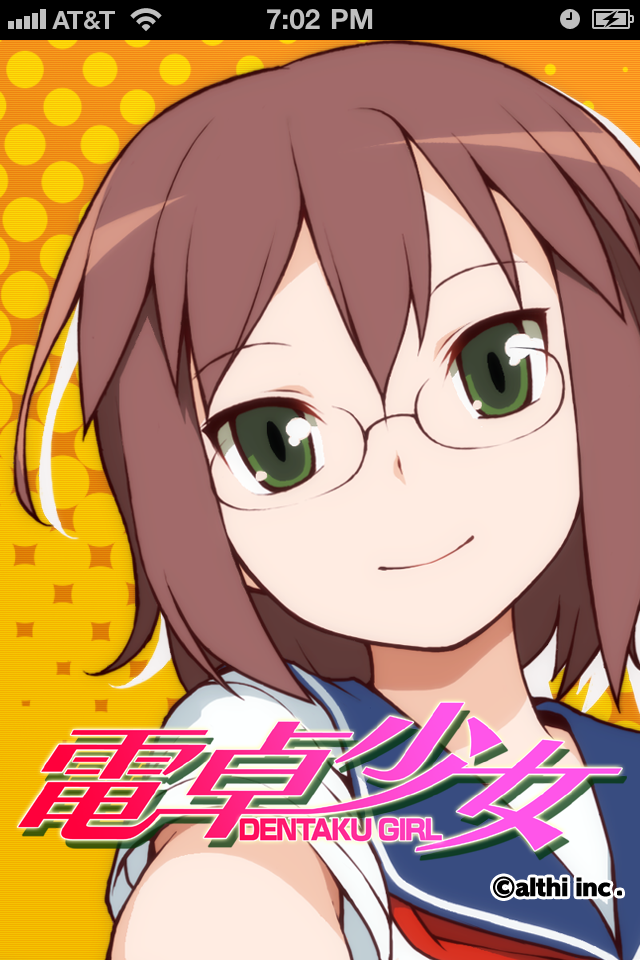 Calculator Girl
(currently FREE at the app store)
When you click the above link, you'll get some amusing Engrish as the app description. That's okay. She's still free, and this is one of my favorite free apps out there that actually does something useful.
Calculator girl is free, with in-app purchases for her outfit. She is animated, comes with full voice, two outfits (summer and winter school uniform, of course!), various backgrounds featuring classrooms, her room, buddhist temple and more. When you start she'll say a brief hello, and she'll even introduce herself if you play around with it for a while.
Of course she also comes with a calculator. She reads out the number you punch in and will read you the answer as well. My boyfriend tried to make music out of her reading numbers, and almost broke her. Don't hurt my calculator girl- she's only trying and she's free.
She runs by the power of ads.
The app itself is very simple and clean. Calculator works fine. It won't do any kind of higher math, and allows you to have Panic Mode which will give you a simple calculator without Nayuta. Who wants that, right? I don't know how but when I pressed Panic Mode before I started to write this review, she actually moaned(!) but I think there was an update or something and alas, she doesn't do that any more.
Ads are a bit of annoyance, but as a free app I don't mind too much. It's the in-app purchases that worry me a bit. Will it get rid of the ads? I highly doubt that, and the price seems to be set per single outfit. I'm not so sure if I can justify the $.99-$2.99 price tag to get her a new outfit... Maybe I should get myself drunk before I make that purchase.
Anyway, she's free, she's adorable and a very high quality app. If you want to get her to wear the santa outfit for $2.99 that's your business, pal.