Posted on December 29, 2010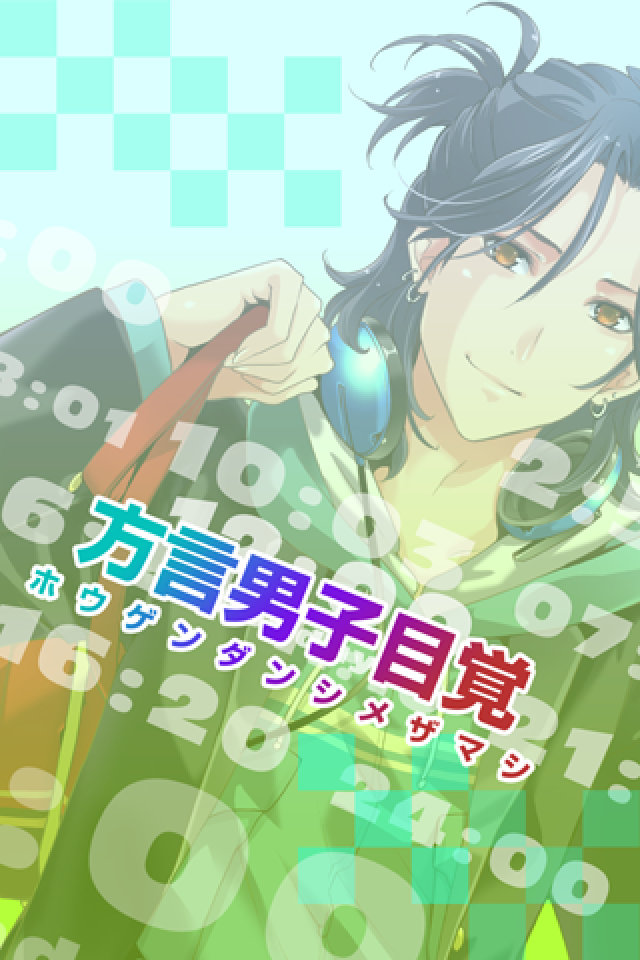 Regional Accent Moe Alarm Boy Version
(currently ¢99 at the app store)
This is a sequel to the Regional accent girl alarm (aka Moe Alarm), the boy version. There are four boys with 4 different regional accents varying from Hakata to Kyoto. Each male character features two different outfits (signifying two different parts of their day). I was quite impressed that they were actually two different illustrations, not just outfit swap. There are 3 school boys and one businessman.
You can use this as an actual alarm, but most of these alarm apps don't let you put the phone in sleep mode to use it. This defeats the purpose of having an alarm app to use as a wake-up device. This problem isn't only limited to this app; in fact, this is one of the BETTER alarm apps of this kind out there.
(I just confirmed, that it DOES NOT work in sleep mode. Shame.)
The strong part of this app is definitely the voices. I haven't clicked them enough to cycle through their dialogue library, but it seems pretty extensive and each character has stereotypical (but definitely selling) personalities to go with their looks.
What surprised me with this app is its quality and price. It's only $0.99, and even features after-recording commentaries of each voice actor. Very short, but nonetheless sweet and cute. For those of you who know anything about Japanese voice actor fandom frenzy, you know what I mean.
This is a real mini-treat. So go get it.